Hey All! Welcome to My Blog!
Feel free to look around!
I am happy to be a part of this Feature Follow!
Check out my blog and I would appreciate the follow!
I offer many ways to follow and connect,
I just started blogging but I have been doing read to review for a while now. I am a truly addicted reader.
I love YA, Paranormal, Dystopian, NA, you name it I read it.
What is Feature Follow, You Ask?
---
The Feature & Follow is hosted by TWO hosts, Parajunkee of Parajunkee's View and Alison of Alison Can Read. Each host will have their own Feature Blog and this way it'll allow us to show off more new blogs!
How does this work?
The goal is to
increase blog followers
and make friends. First you leave your name here on this post, (using the linky tools — keep scrolling!) then you create a post on your own blog that links back to this post (easiest way is to just grab the code under the #FF picture and put it in your post) and then you visit as many blogs as you can and tell them "hi" in their comments (on the post that has the #FF image). You follow them, they follow you. Win. Win. Just make sure to follow back if someone follows you! What sets this Hop apart from others, is our Feature. Each week we will showcase a Featured Blogger, from all different genres and areas. Who is our Feature today? Find out below.
Just remember it is required, if you participate, to follow our Features and you must follow the hosts (
Parajunkee
&
Alison Can Read
) as a courtesy. How do you follow someone? Well, if you have a preference, state it in your #FF post. A lot of blogs are transitioning to WordPress in which they do not have the luxury of GFC, so an RSS subscription is appreciated or if you choose an email subscription. If you don't have GFC please state in your post how you would like to be followed. All features are chosen randomly to be the feature. They are not chosen by content or name.
----------------------------------------------------------------------
FF Question of The Week:
(This week we are supposed to feature "Your own favorite blogger!")
This was hard for me!
I have a love for many bloggers but follow like religion..?
Well... in that case there's really a top 5 then.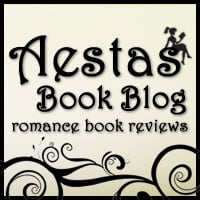 I take her word as THE word to follow on romance book reviews.
I haven't been let down yet and she has THE best romance giveaways!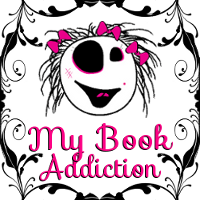 This is my go to gal for all post apocalyptic fare!
Wanna read good reviews with no BS this is your blog.
I love to read her reviews and she hosts great authors.
Great giveaways too and she is super down to earth!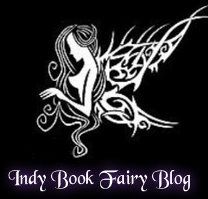 Want to find new paranormal reads?
Then go see Carrie! She is my paranormal authority!
I have found more Indie authors through this woman than any other place on the web! She hosts great giveaways with knock your socks off Paranormal Romance as well as all things paranormal!
Christina over at Ensconsed in YA is my stop for all things YA!
She has been busy with life but still my favorite YA spot.
She has the best YA Giveaways and since she has been blogging less there haven't been epic giveaways like hers out there.
She does great interviews and features amazing authors
I am never EVER let down!
My absolute favorite Group Blog is WinterHaven Books!
I like the different points of view it makes for a well rounded blog.
They do great giveaways and review really good books, I haven't struck out on reading along with them yet!
Don't forget to add your link to the Feature Follow List!
Thanks for stopping by!